ATAL Aura
Aura
on your
side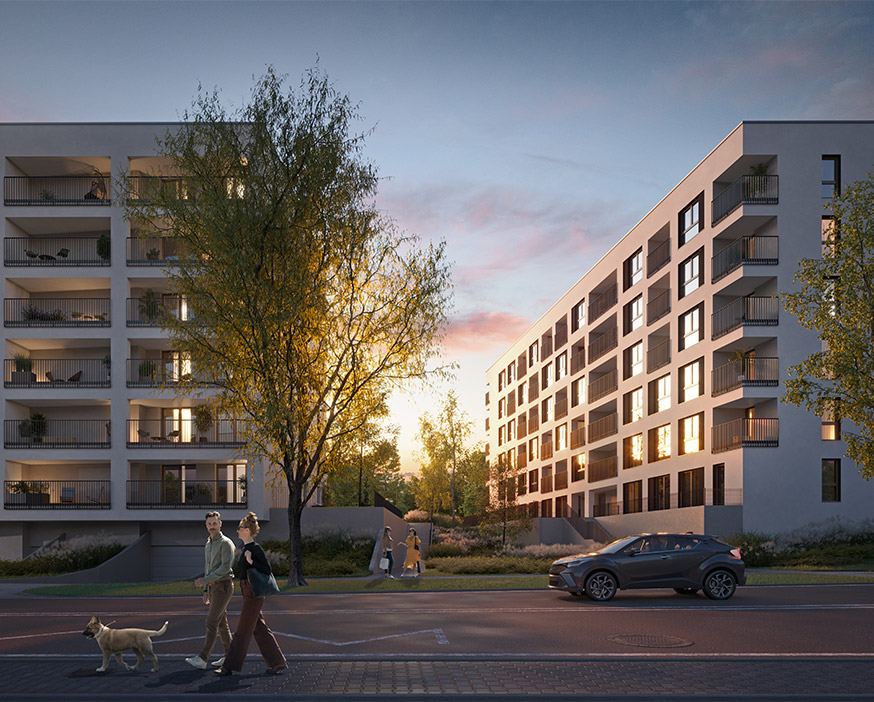 Intimate yet close to the city centre
ATAL Aura and ATAL Aura II are development projects in an intimate setting, surrounded by greenery and single-family housing, while at the same time being close to the centre of Łódź and academic and business facilities. It is the ideal proposal for all those who value peace, comfort and security, as well as convenient access to the city's business, educational and cultural offerings. It is a great place for families with children, as well as for young and active people. Its excellent location will surely attract investors looking for a profitable investment opportunity.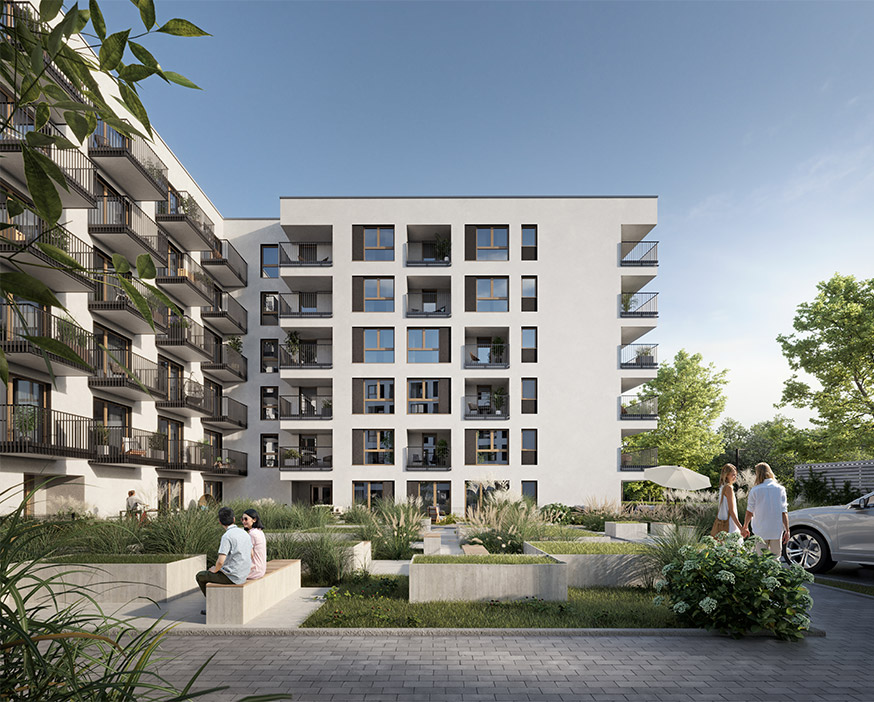 Apartments tailored to your needs
ATAL Aura will comprise 3 buildings, with a total of 154 apartments, ranging in size from 31 to 102 sqm. This allows each prospective buyer to choose an apartment perfectly tailored to their individual needs. Two service units are also planned for the development. The buildings will have six floors above ground and one underground, with a total of 107 garage spaces. In addition, there will also be an outdoor parking lot with spaces for 57 cars.
The nearby ATAL Aura II investment will also offer a wide range of units. The three six-story buildings will house 205 apartments. Diverse layouts from 1 to 4 bedrooms and space ranging from 34 to about 100 sqm will allow everyone to choose the most convenient space for themselves. The underground garage will feature 194 garage spaces and storage units. Parking spaces will also be available in an above-ground parking lot.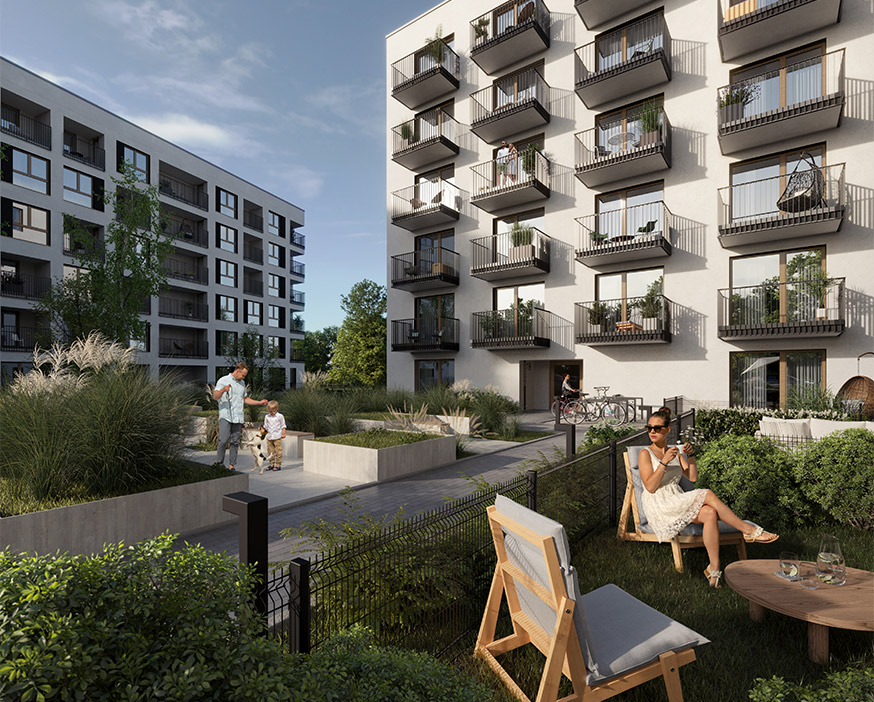 Comfort and functionality
An unquestionable advantage of the development will be spacious balconies and individual gardens enjoyed by residents of units located on the ground floor. All apartments were planned with the principles of functionality in mind, to provide maximum comfort to their future users. Large windows situated favourably in relation to the sides of the world guarantee excellent sunlight inside.
Green areas
in the immediate vicinity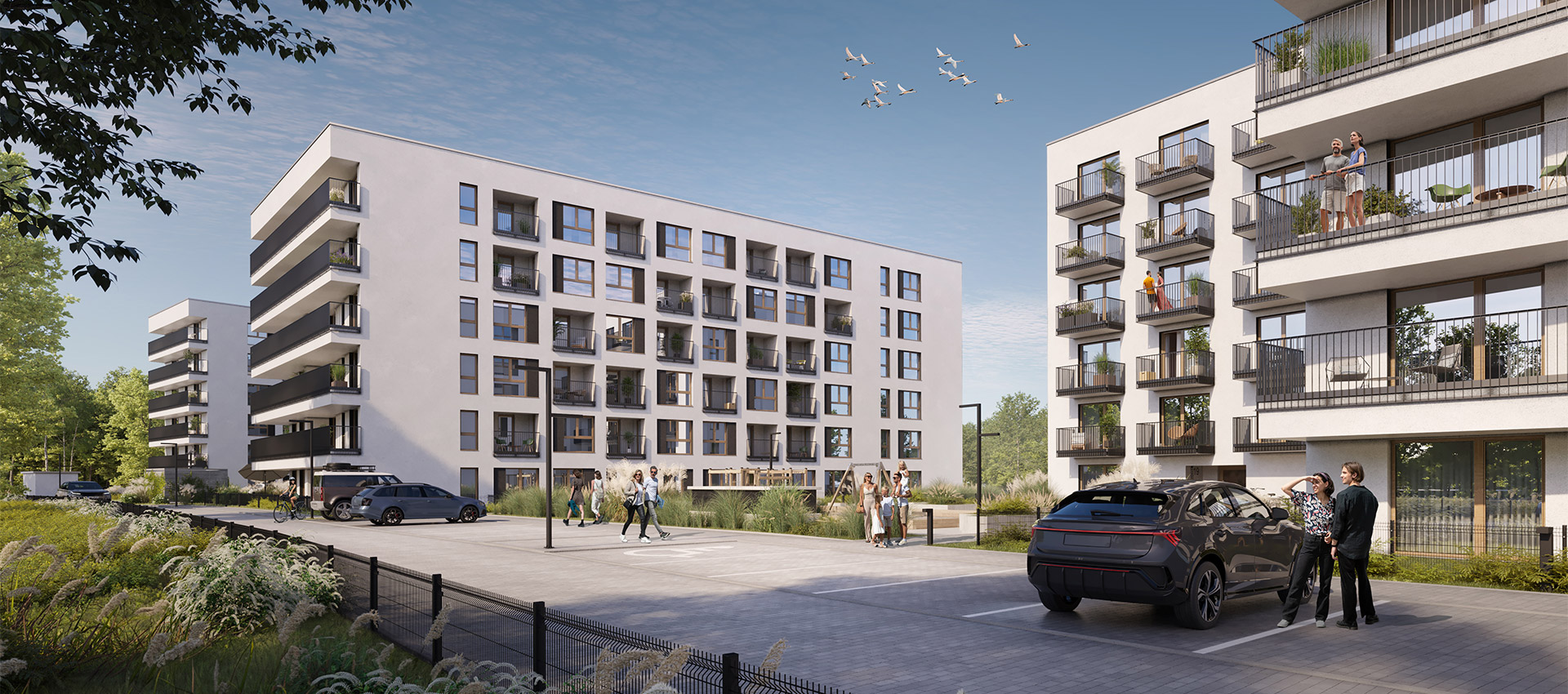 Friendly and stylish architecture
All buildings of the ATAL Aura I and ATAL Aura II project were designed in line with the principles of modernist architecture. The main colour will be white, with grey highlights. The facade will be minimalist and elegant. Attention will be drawn to the broken up and irregular shapes of the buildings.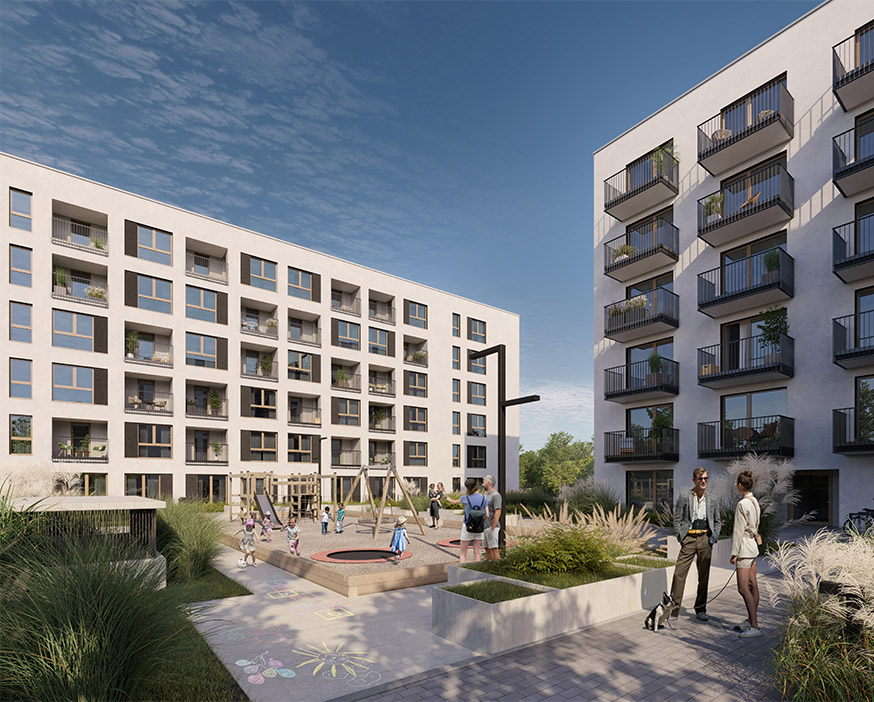 Green common space for everyone
The ATAL Aura I estate will be built on a 'U' plan. This allowed the architects to create an intimate courtyard with space for a safe and modern playground. There will also be other small architectural elements and abundant greenery, making the central square the residents' favourite place to relax and socialise. A tall gate, incorporated into one of the facades, will lead to the patio, with service units nearby. All this will create an extremely interesting and well-composed whole.
In the ATAL Aura II development, the buildings will be arranged in a single line. Two of them were designed in an 'L' shape in order to create an intimate space for a children's playground or a relaxing patio for adults. Ornamental shrubs, perennials and grasses will help residents relax among the greenery.